TOP PARENTING PODCAST, DAD I'D LIKE TO FRIEND, LAUNCHES SECOND SEASON WITH FOCUS ON MENTAL HEALTH of PARENTS
A favorite amongst dads and moms alike, DAD I'D LIKE TO FRIEND (aka The DILF Podcast) launches Season 2 this week with a heavy emphasis on mental health awareness for parents during a time when many around the globe need support more than ever.
CULVER CITY, CA –  The New York Times labeled the COVID-19 pandemic as a "mental health crisis for parents," while the American Psychological Association (APA) stated that "nearly half of parents surveyed (48%) said the level of stress in their life has increased compared with before the pandemic." In short, parenting was already tough with the chaos of everyday life, but parenting amidst a year-long lockdown is indisputably more stressful. Yet, many parents around the globe have been struggling silently with the feeling that no one in the world is listening. That's where DAD I'D LIKE TO FRIEND comes in.
DAD I'D LIKE TO FRIEND first gained attention for being a vulnerably honest parenting podcast from the often underestimated perspective of a father, exposing truths about parenthood that are frequently swept under the rug. Featured by People Magazine, Season 1 ranked in the top 2% of podcasts worldwide – breaking onto Apple's Top 50 Parenting Podcast charts in the US, Canada, Australia, Spain, Israel, Mexico, Germany, New Zealand, Denmark, France, and the UK. The podcast has been hailed as a rare forum that speaks inclusively to both dads and moms, providing community for any parent seeking support and camaraderie.
Season 2, launching May 6th (in line with the start of Mental Health Awareness Month), will continue with its popular co-parenting series where Seldon sits down with his wife for raw and intimate discussions on the struggles they are presently encountering in their relationship. It will also feature candid conversations with guests ranging from Taylor "Dude Dad" Calmus (star of Magnolia Network's upcoming series Super Dad & content creator with over 150 million views), and Glen Henry (founder of Beleaf in Fatherhood & star of Apple TV+'s Dads alongside Will Smith and Neil Patrick Harris) to the elusive Dave Callaham (co-writer of blockbusters Wonder Woman 1984 and the sequel to Oscar-Winning, Spider-Man: Into the Spider-Verse).
Departing from the saturated advice-on-child-rearing model, The DILF Podcast instead examines the life of a human, who happens to be a parent, and explores how to thrive while attempting to be the best version of ourselves for our partners, our children, and our own personal well-being. Season 2 delves even deeper with a genuine dialogue about the true realities parents face in today's hectic world. Through these discussions, DILF creator/host Kevin Seldon hopes to eliminate much of the stigma and shame surrounding common mental health issues like anxiety and depression that affect parents around the globe.
Seldon knows these struggles all too well. As the founder of a social-impact consultancy, which quickly became a leader in the social good space with clients ranging from NBCUniversal and Vanity Fair to Grammy Award-winning musical group The Roots and St. Jude Children's Research Hospital, Seldon dreamed of becoming a father for as long as he could remember. However, after five years of failed attempts at starting a family, he fell into a deep depression – working to inspire passion in others while devoid of any in himself. So when he and his wife finally learned they were pregnant, he made the difficult choice to take an extended paternity leave, becoming a stay-at- home dad for the first year of his child's life. Seldon says the experience was as reinvigorating, as it was exhausting and lonely. In fact, it was that experience that led him to create a platform that welcomes all parents — no matter their gender.
"There is a major divide in this world between moms and dads," explained Seldon. "I wanted to build a forum that could unite us all through a raw exploration of modern parenthood that showcases how we are actually more alike than the world presents. A place to acknowledge just how simultaneously hard and beautiful life with kids is, and how crucial it is for partners to work together to hear each other's needs and have each other's backs. But most importantly, all the benefits that can come from taking the time to care for ourselves and our relationships, as much as we do our children."
Season 1 of DAD I'D LIKE TO FRIEND is presently available wherever you get your podcasts. You can also join in on the conversation by visiting @DILFpodcast on Instagram.
The DILF Podcast is a product of Keldof Labs.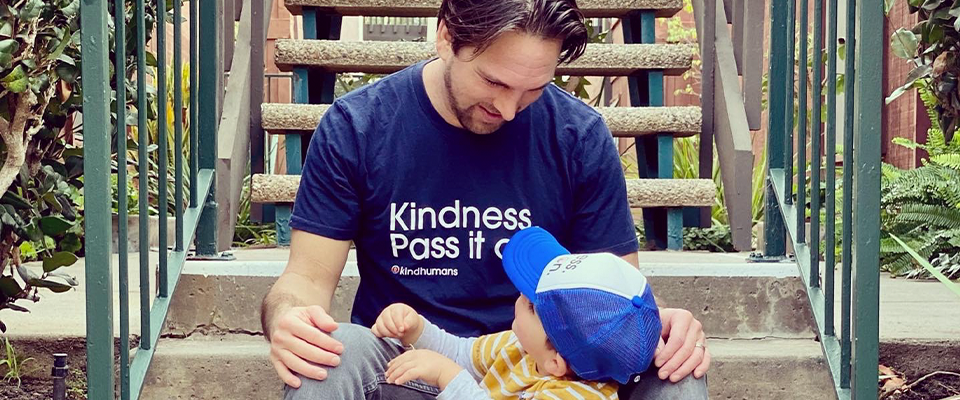 About Keldof Labs –
Keldof Labs is a social entrepreneurship think tank offering an incubator program to build innovative brands across an array of mediums with one sole mandate: true social impact. Keldof Labs is a division of Keldof Marketing, a social-impact consultancy focused on the conception + activation of special projects that create positive social change with clients from top award-winning artists and Fortune 500 companies to world-renowned non-profits.